This article describes how to troubleshoot an issue related to the mobile application- not receiving a number.
Symptom: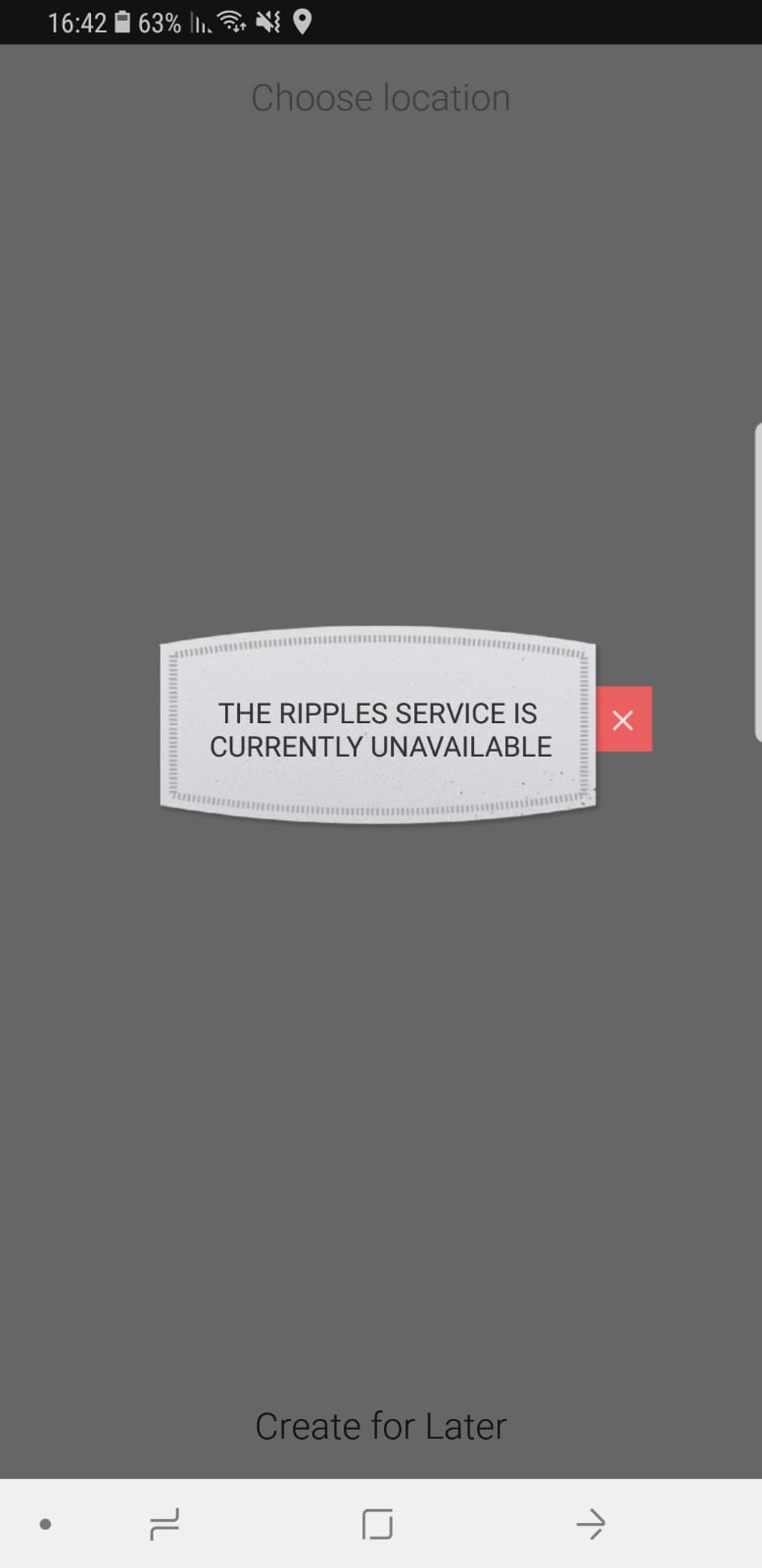 Action:
1. Make sure the Ripple Maker is connected to the internet.
2. Make sure your smartphone is connected to the internet
3. Restart the mobile application.
4. Delete the application and download it back again.
Make sure to provide permission to "Locations" and "Photos".
If the problem persists please contact Ripples' support- Support@Drinkripples.com or call your local support number.