With the Ripples Macaron stage you can now print on 3 macarons at once.
Follow the guide attached at the bottom of the article called "Macarons Guide"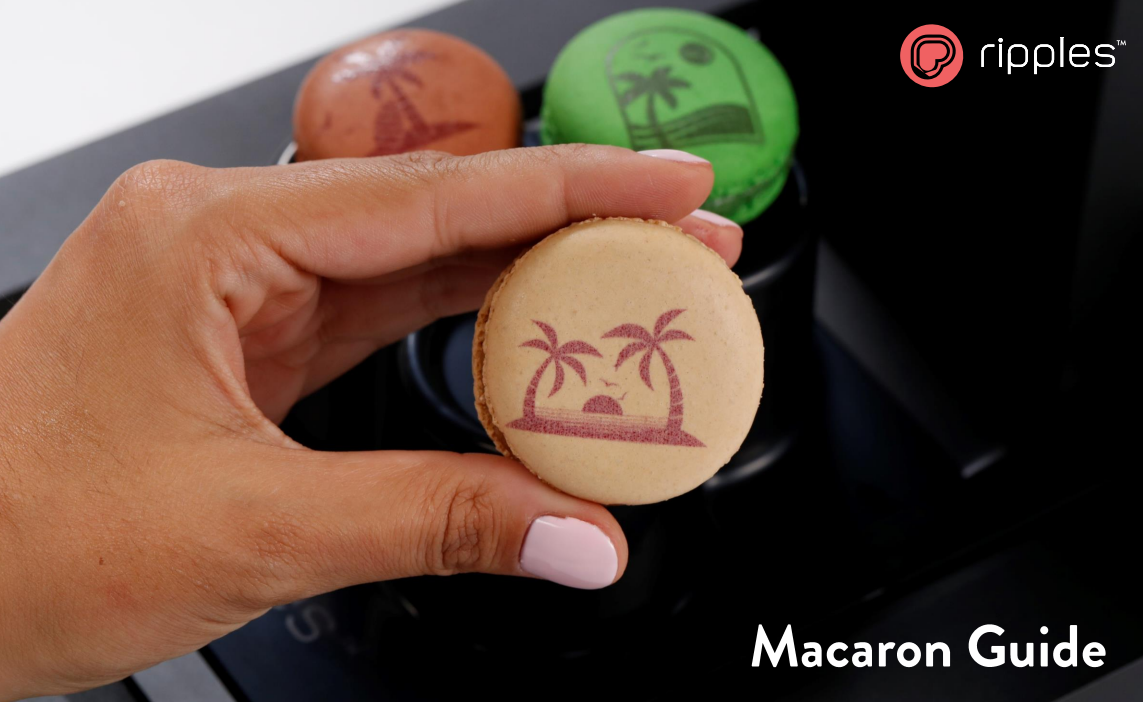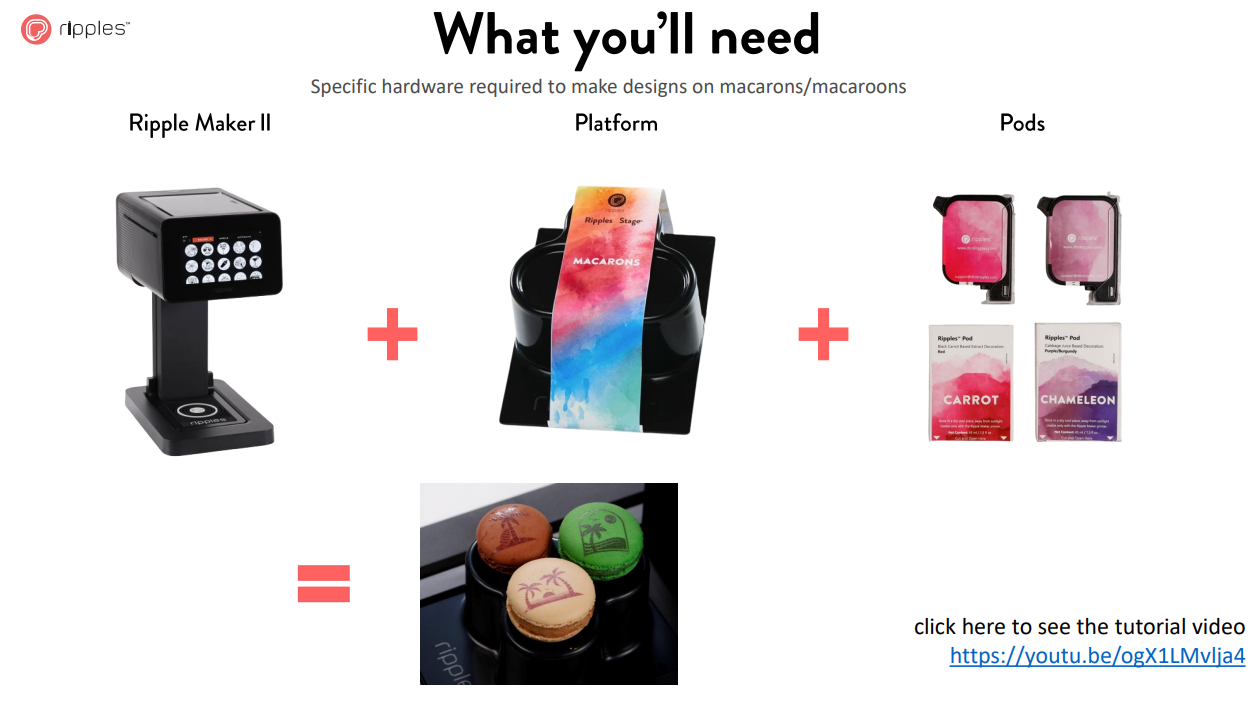 You can also create your own custom designs using this blank template.
How to use the template
1. Place logos/images in all 3 circles
2. Delete/Erase the circles and the black frame
3. Upload to your Ripple Maker and print in size Large.