BLUE SCREEN - The source cable (HDMI) on the LCD screen is disconnected or partially connected.
Check the troubleshooting video attached.
Symptom:
The screen is blue/black.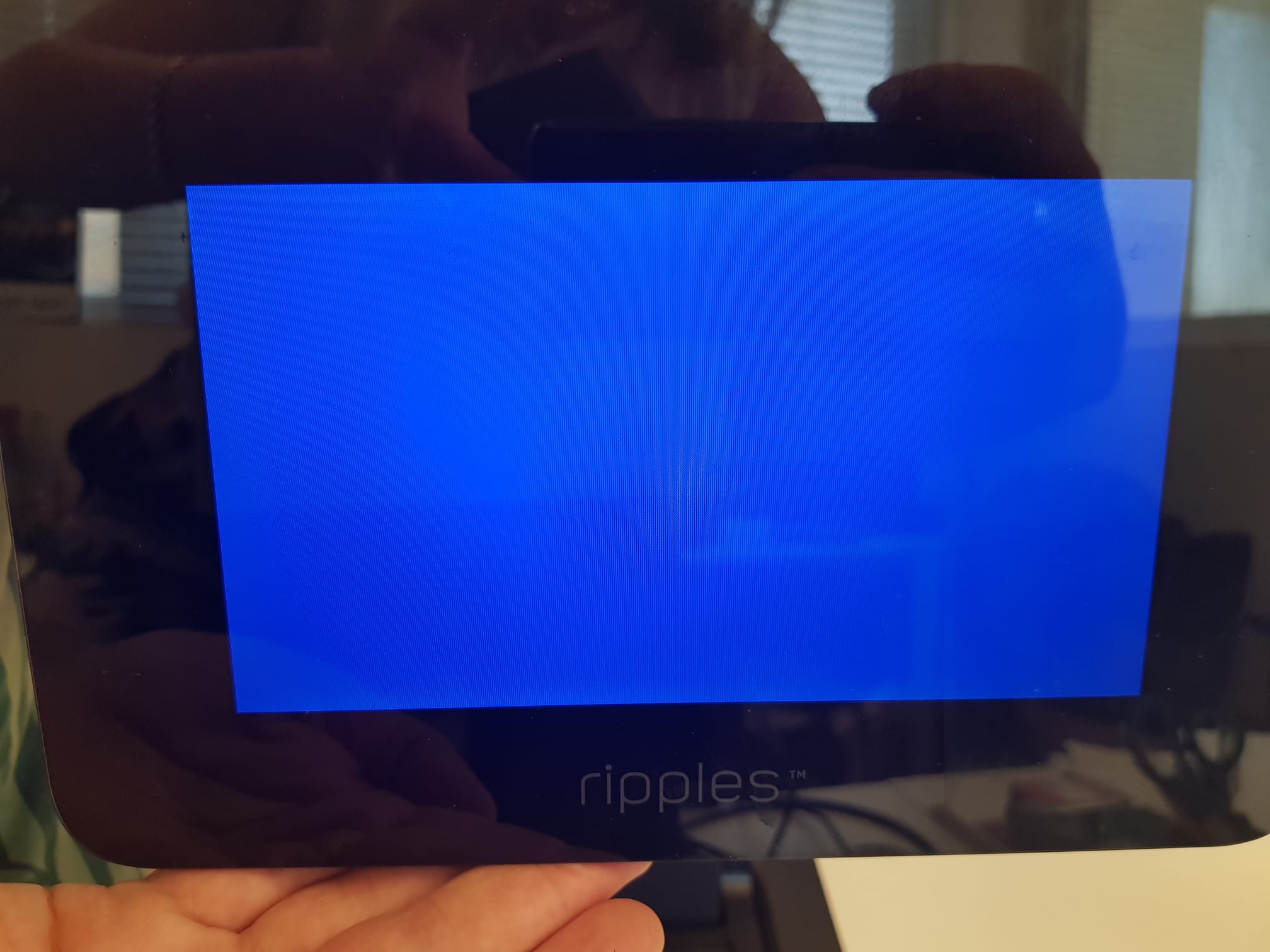 Action:
1. Turn off the Ripple Maker 2.
2. Move the Pod manually to the back area so you can reach the inner side of the LCD screen.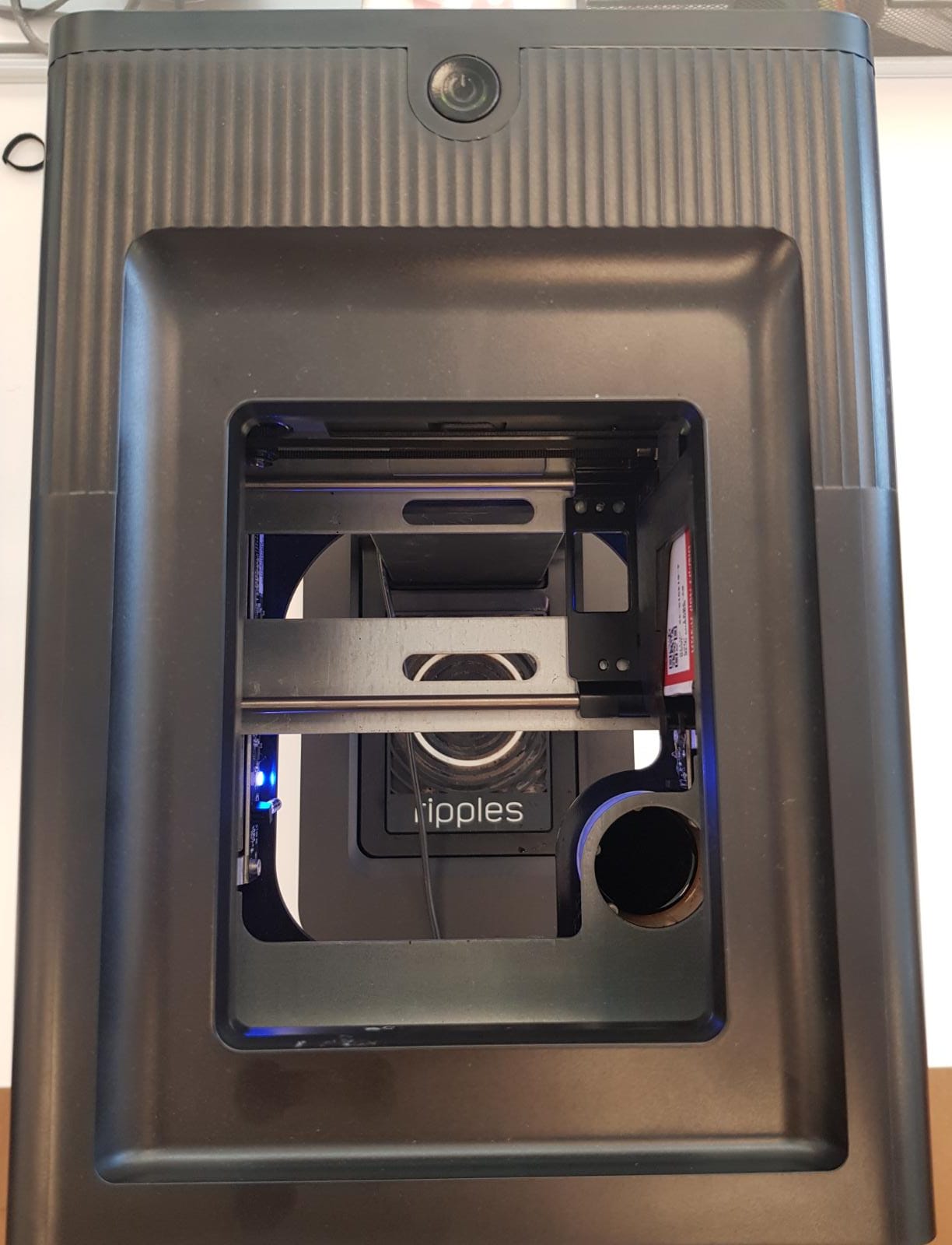 3. For taking out the screen, open the clips on the left and the right side of the screen by pushing the lower part of the clips down and push the screen out by pushing the pin in the middle.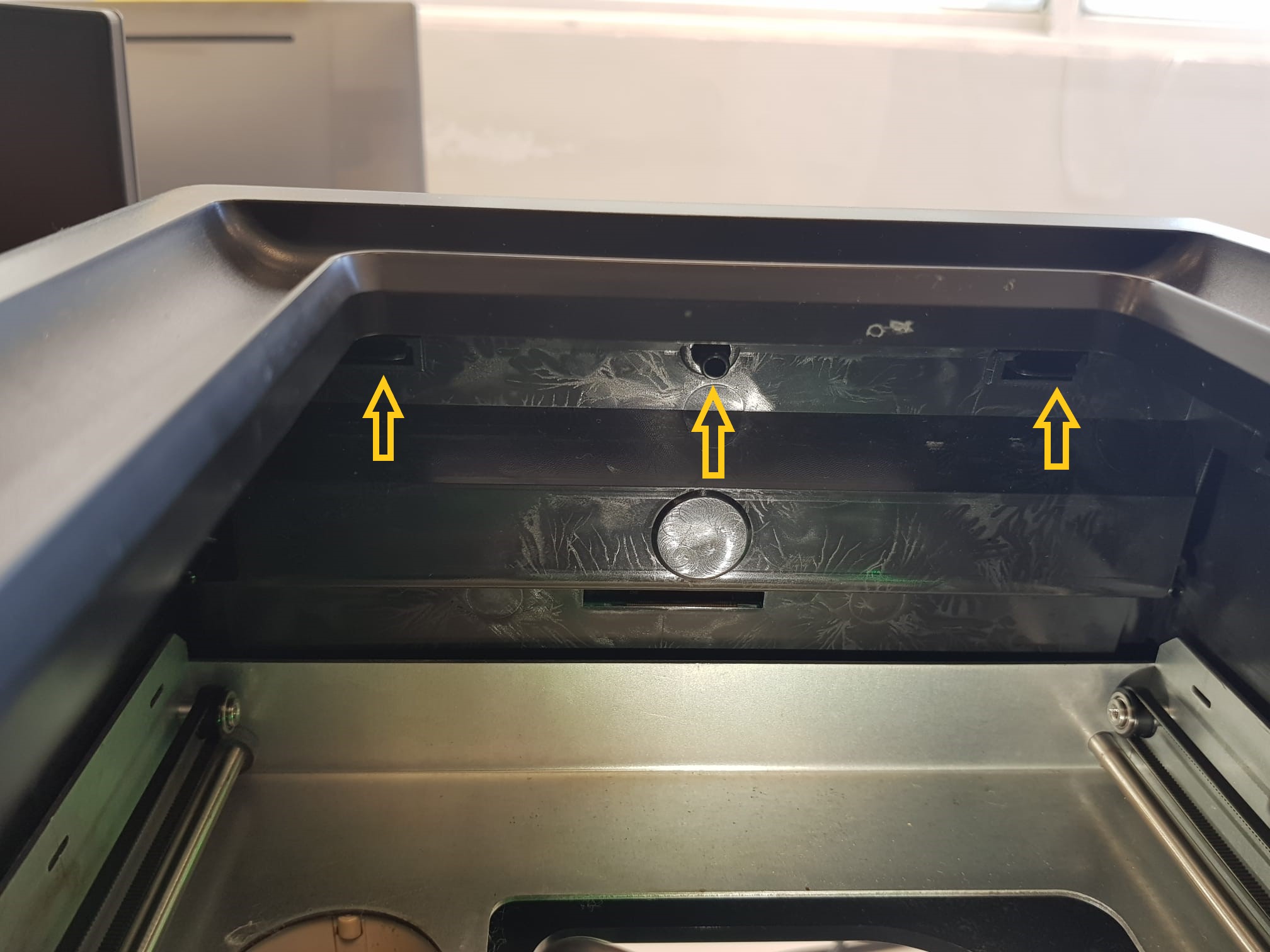 4. Connect the HDMI cable and the USB cable firmly into their port.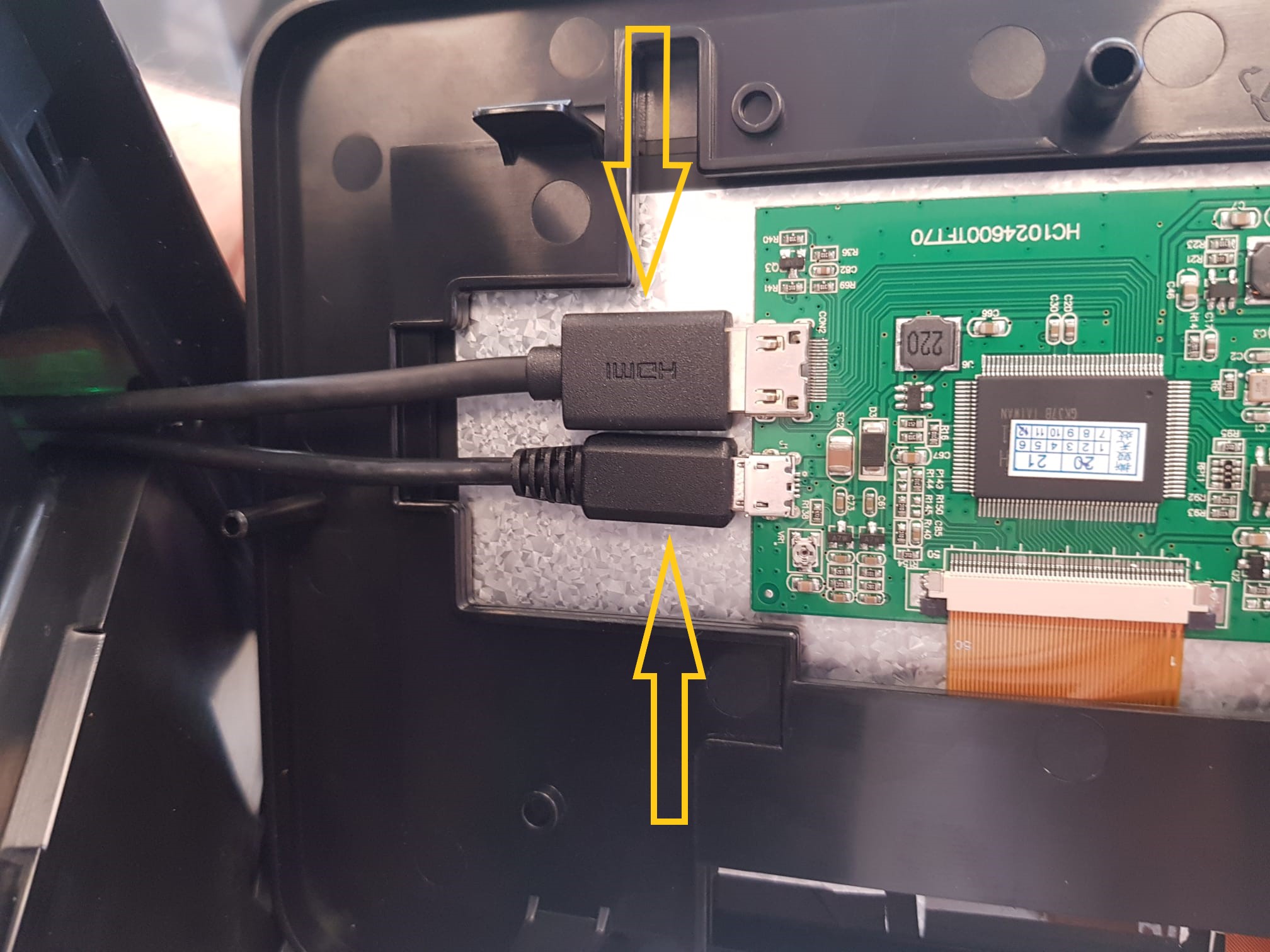 5. Put back the screen into place by putting the lower part first and then push the upper part. 
6. Turn off the RM2 and turn it back on.