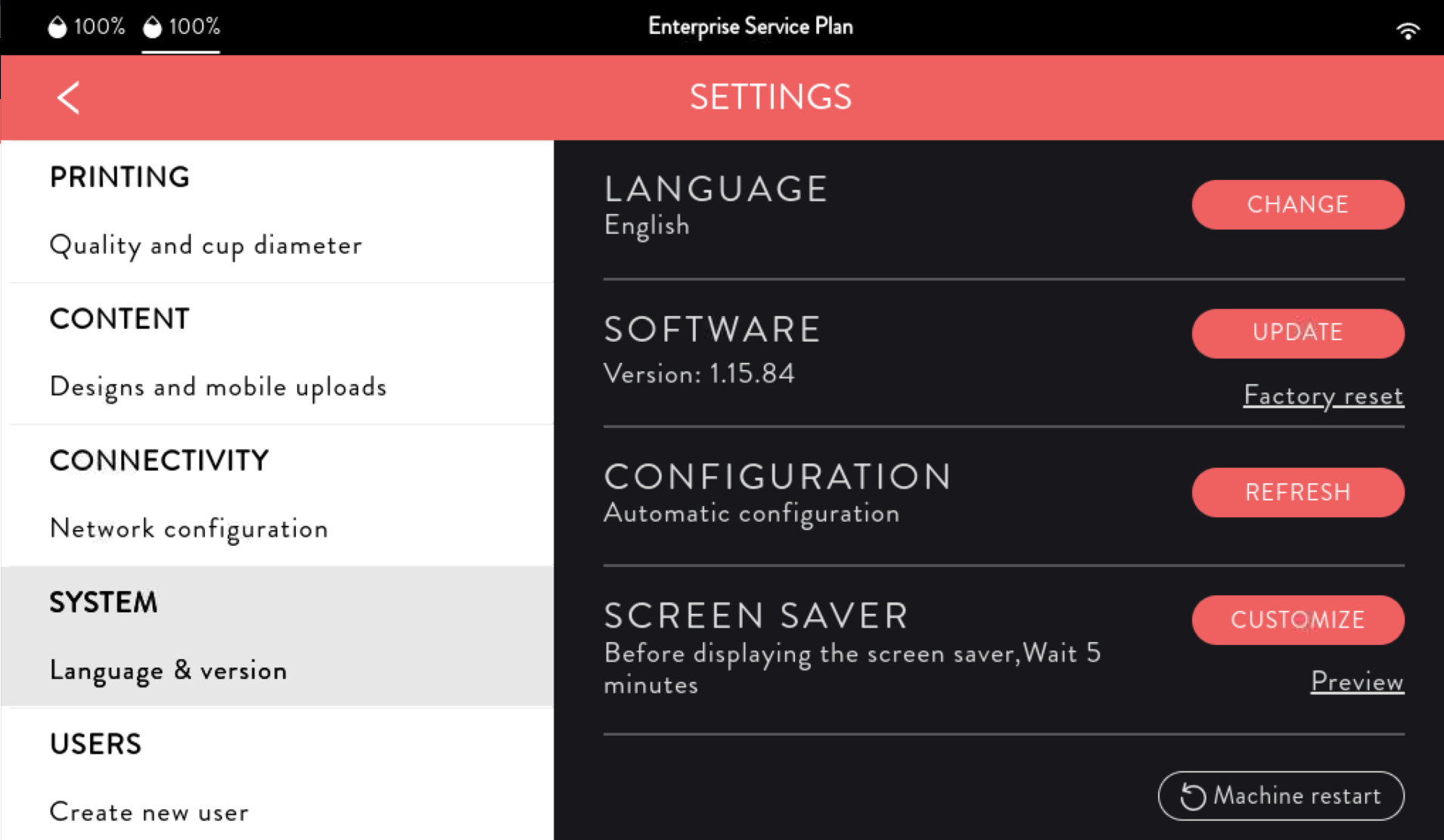 The Ripples Default Screen saver will be applied to your Ripple Maker to change it Log into the Ripples Cloud to upload your own GIF. Please note you must have ENTERPRISE service plan to access this feature.
Under Marketing Tools click Screen Saver to create your own.
Tap Upload to add a GIF file.
GIF Files must be 1024x600 pixels, with a max size of up to 10 MB.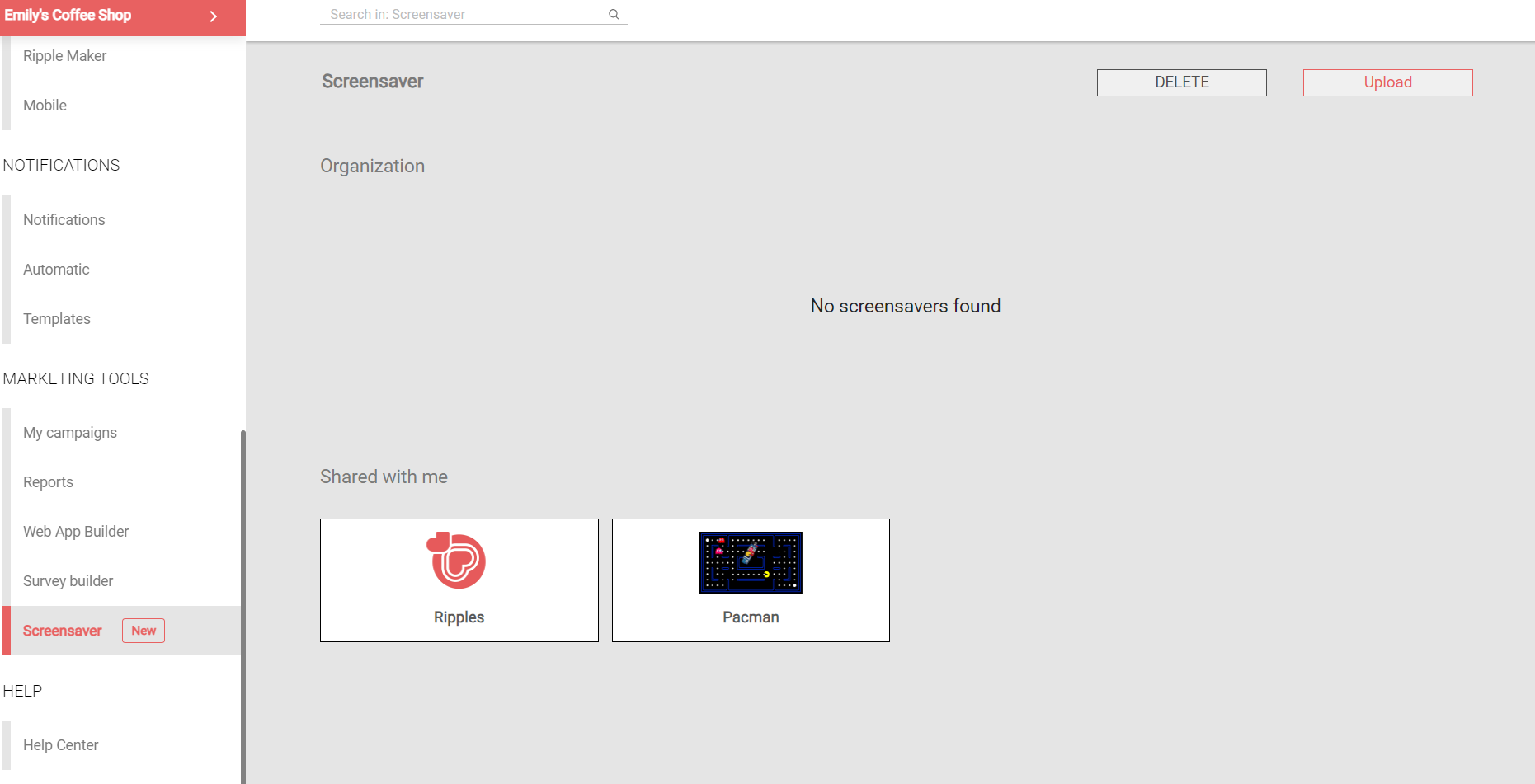 4. Apply the new GIF to your Organization Level. ASSETS > ORGANIZATION > Hover over Organization tap the pencil Icon to open the menu below.
5. Under screensaver select from the drop-down list of different screen savers available. Please note that it can take up to one hour for the Screen saver changes to sync to your Ripple Maker.