- Make sure there is a Wi-Fi dongle connected to the Ripple Maker
- Turn the Wi-Fi on and click the 
 icon.
- Choose "add Wi-Fi network".
- Add your networks SSID (network name), choose the correct security level and enter the network's password. DON'T click connect:
- Mark "Advanced options" and under proxy choose "manual". Add your network's details in the orange marks and hit "save":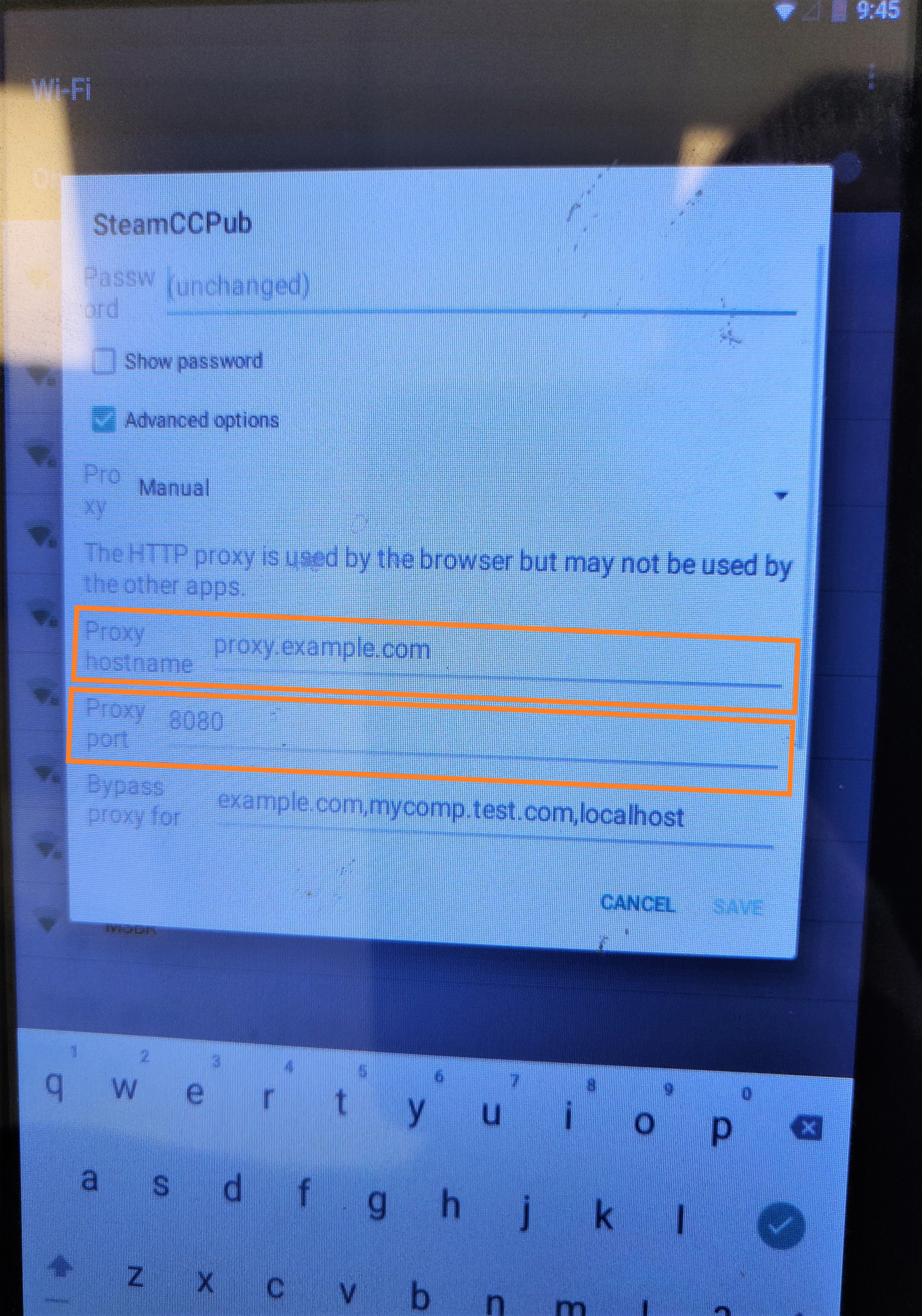 You are now connected to the Hidden network.