Now you can add your own transparent png frames to images sent through the web app or app!
Haven't you always wanted to add your logo or your own branding to the images people send? The possibilities are endless here! Find out how in our detailed PDF on how to upload your very own custom frames!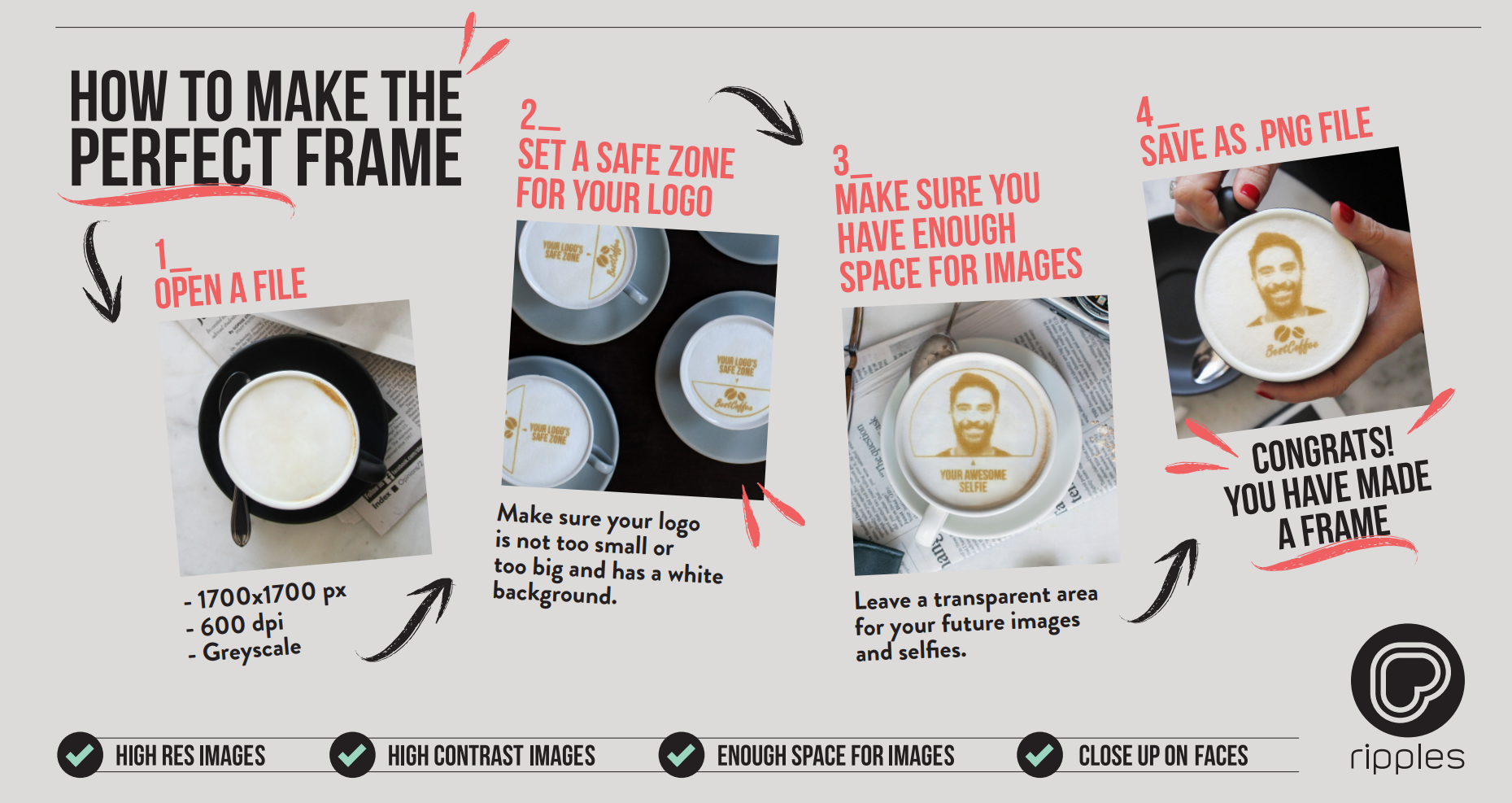 Find the Free PSD Frame Templates attached!