Symptom: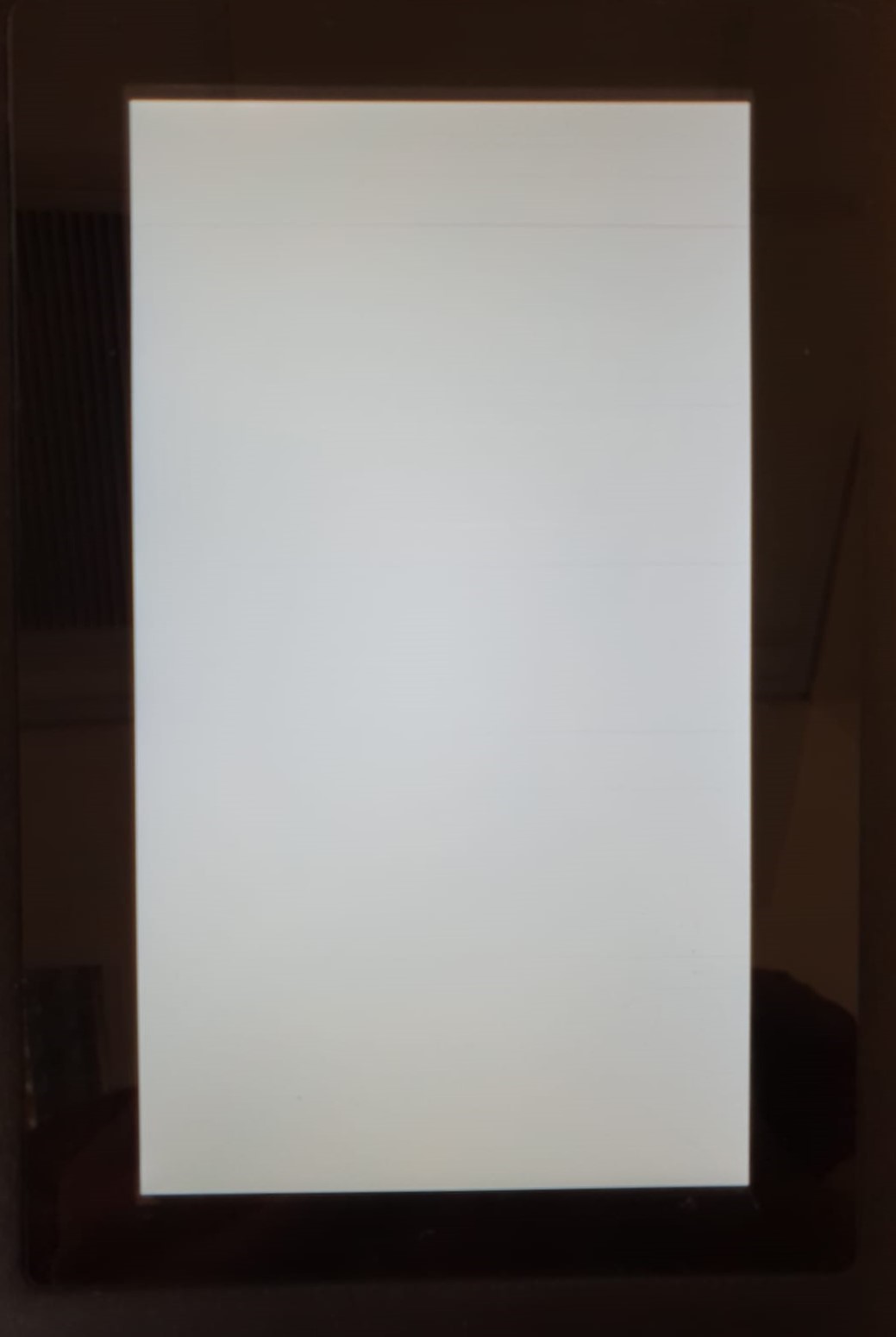 Action:
 1. Open the Ripple Maker:
Open the BACK door as well and make sure that the SOM card is in the correct position, not loose or falling out. 
If it is, please make sure to push it back in so it looks like the photo below: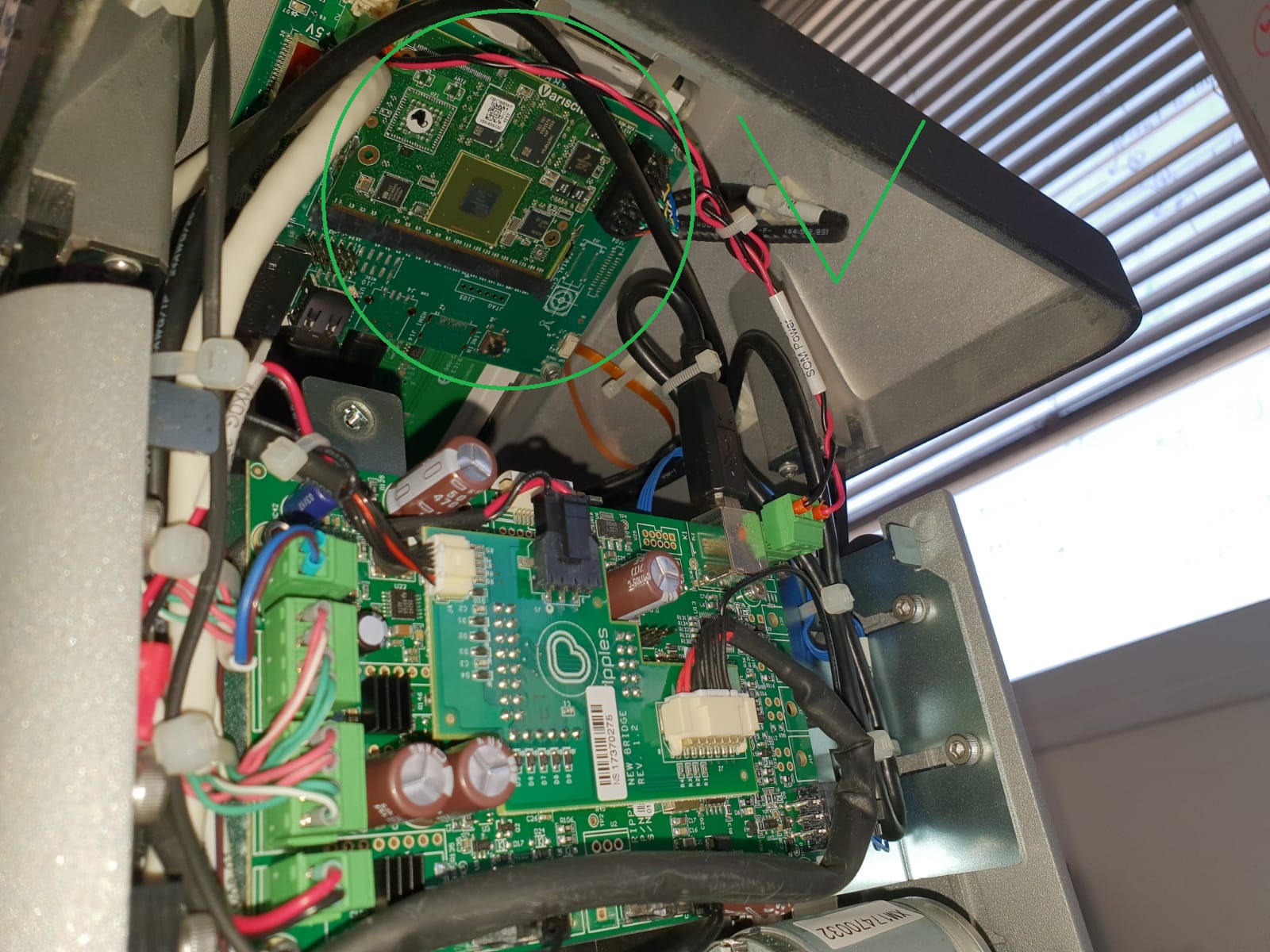 On AAAEK-XXXX: Make sure the display cable is connected:
2. Turn off and back on:
Press the power button until the white light turns off.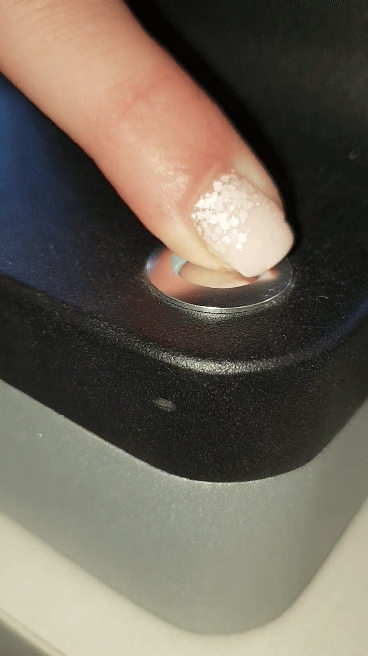 If the problem persists please contact Ripples' support- Support@Drinkripples.com or call your local support number.