This article describes how to perform the "Pod set-up" procedure.
*If the pod is open more than 30 days, and it's not printing properly please replace it. In addition, please make sure the pod is not expired, damaged or dirty at the bottom.
Action:
Tap the "Setting" icon on the top left corner.

Tap the "Pod Set-up" on the menu: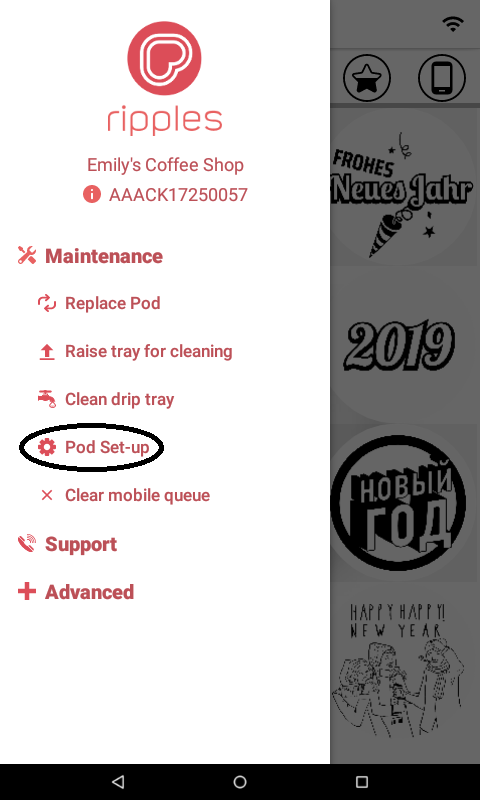 Follow the on-screen tutorial.
* Please refer to the below images for the Pod Set-up outcome:

Good pod setup, you can use the pod now!

If you see missing brown lines in the middle section of the Test Print, Run

"Pod Set-up" 2-3 times.

Insert the pod into hot water as shown at the photo below:

*Please pay attention:

Do not touch the small golden plates with the water, in addition, make sure they're clean.
Hold the pod in the hot water for 25 seconds.
Before you insert the pod back into the Ripple Maker make sure it's dried (it is better to use a fibreless towel/napkin).
Perform the pod-set up procedure again.

If you still see missing brown lines in the middle section of the Test Print, Run "Advanced Pod Setup".

Replace the pod:

Tap "Replace Pod" and follow the steps:
* For your convenience, you can also see the following video: