This article describes how to troubleshoot off centered printing.
Symptom:

Action:
1. Check if the encoder strip is clean and unbent.
Clean and straight: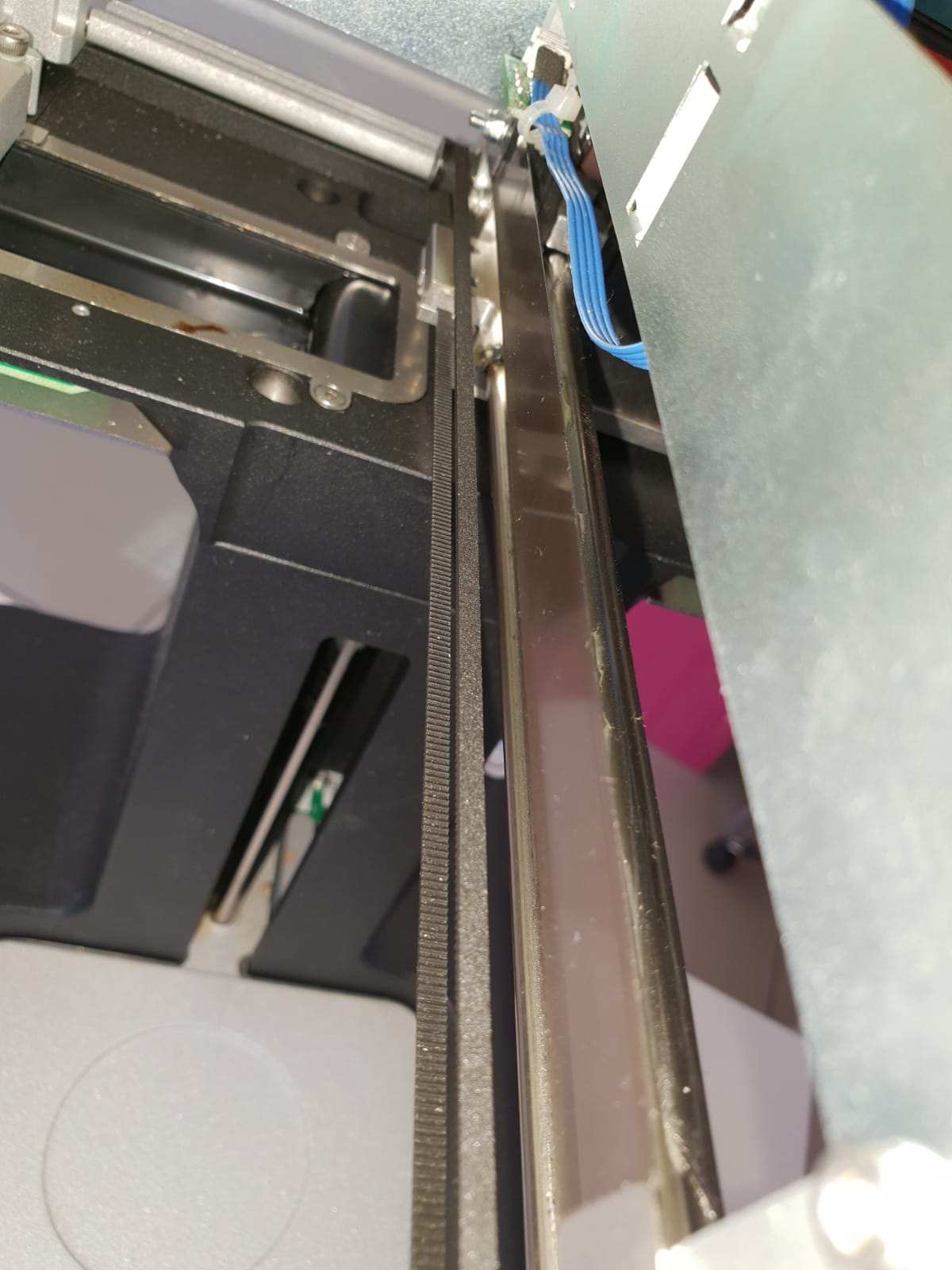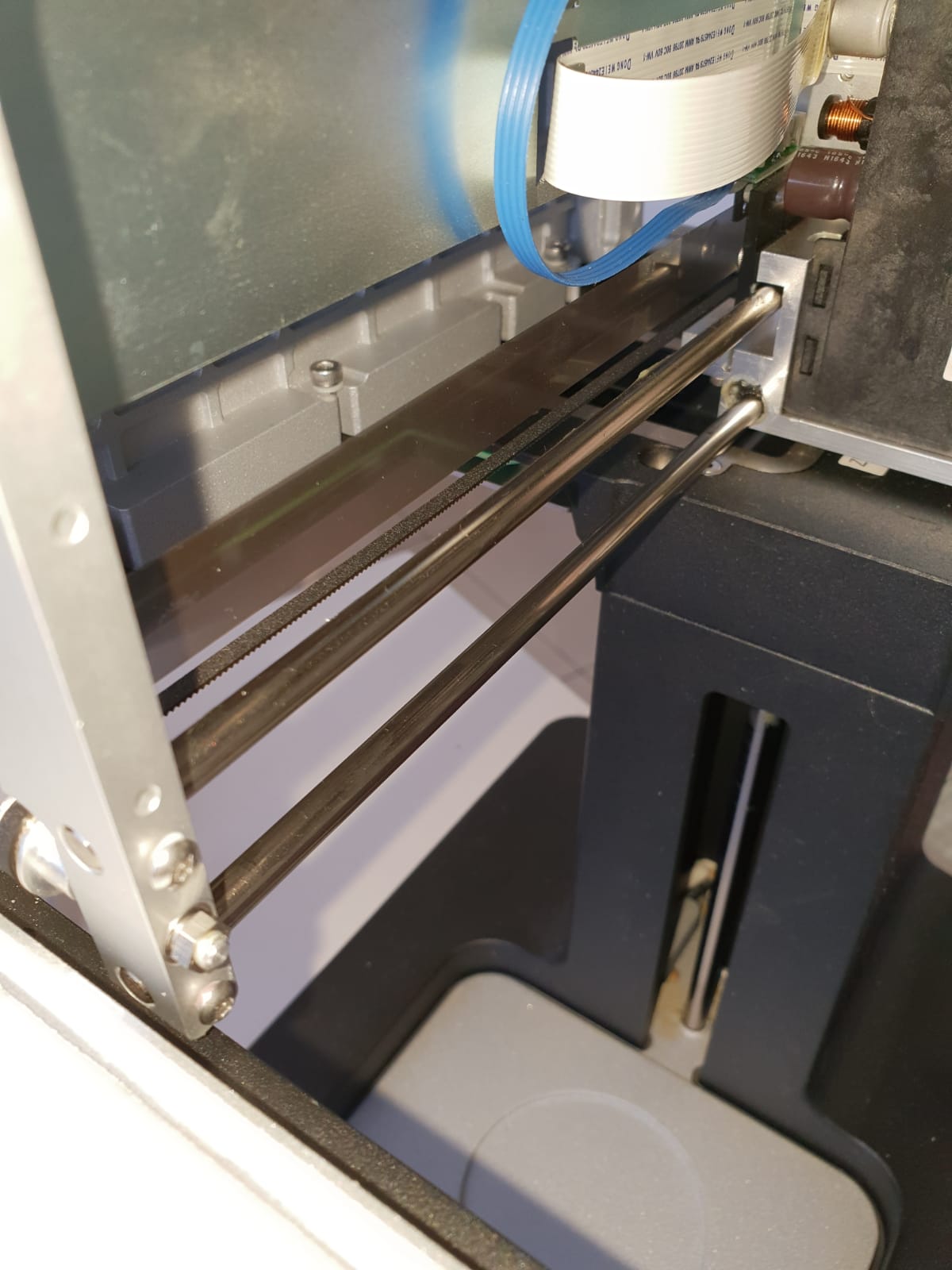 Dirty and bent: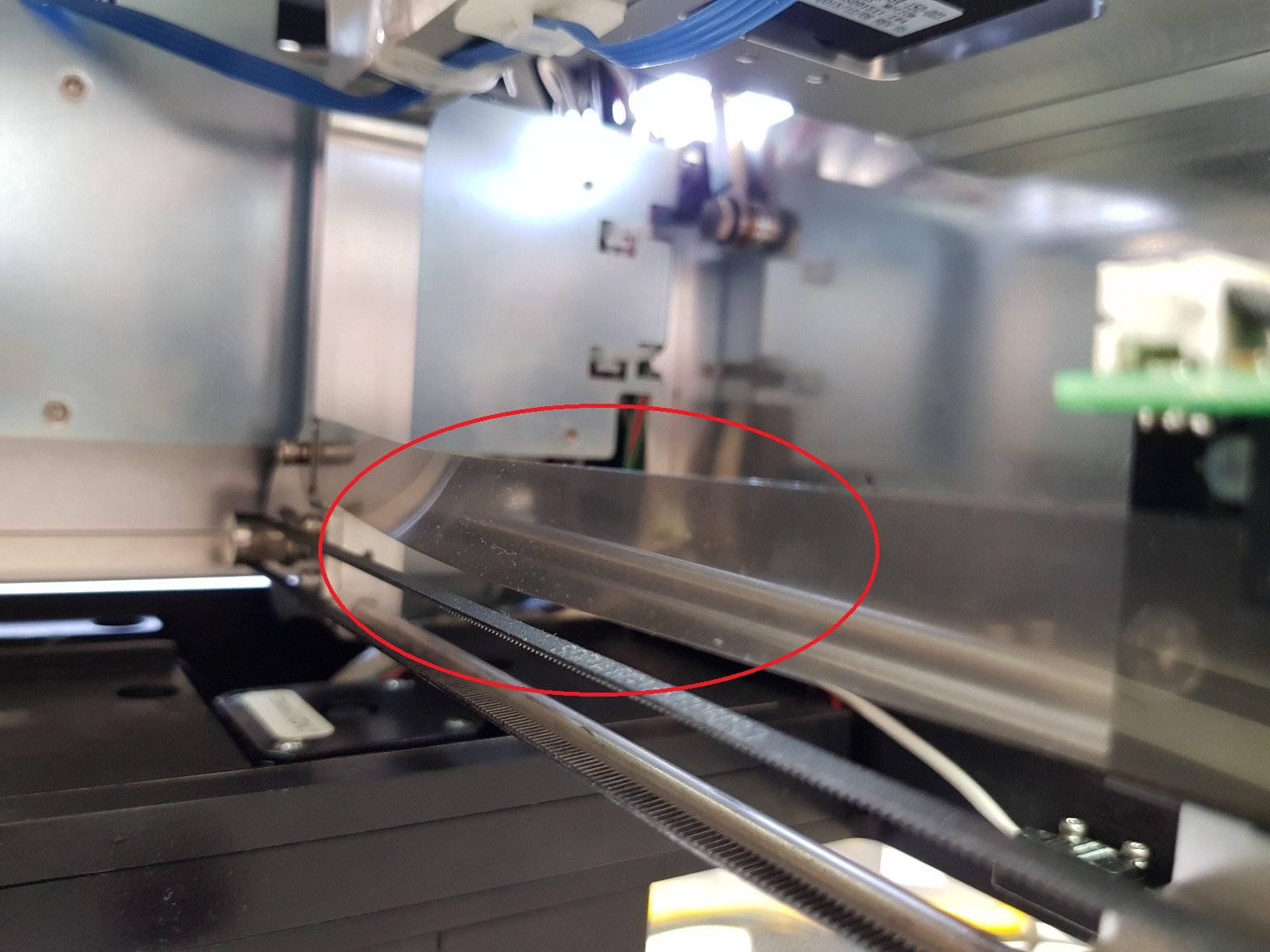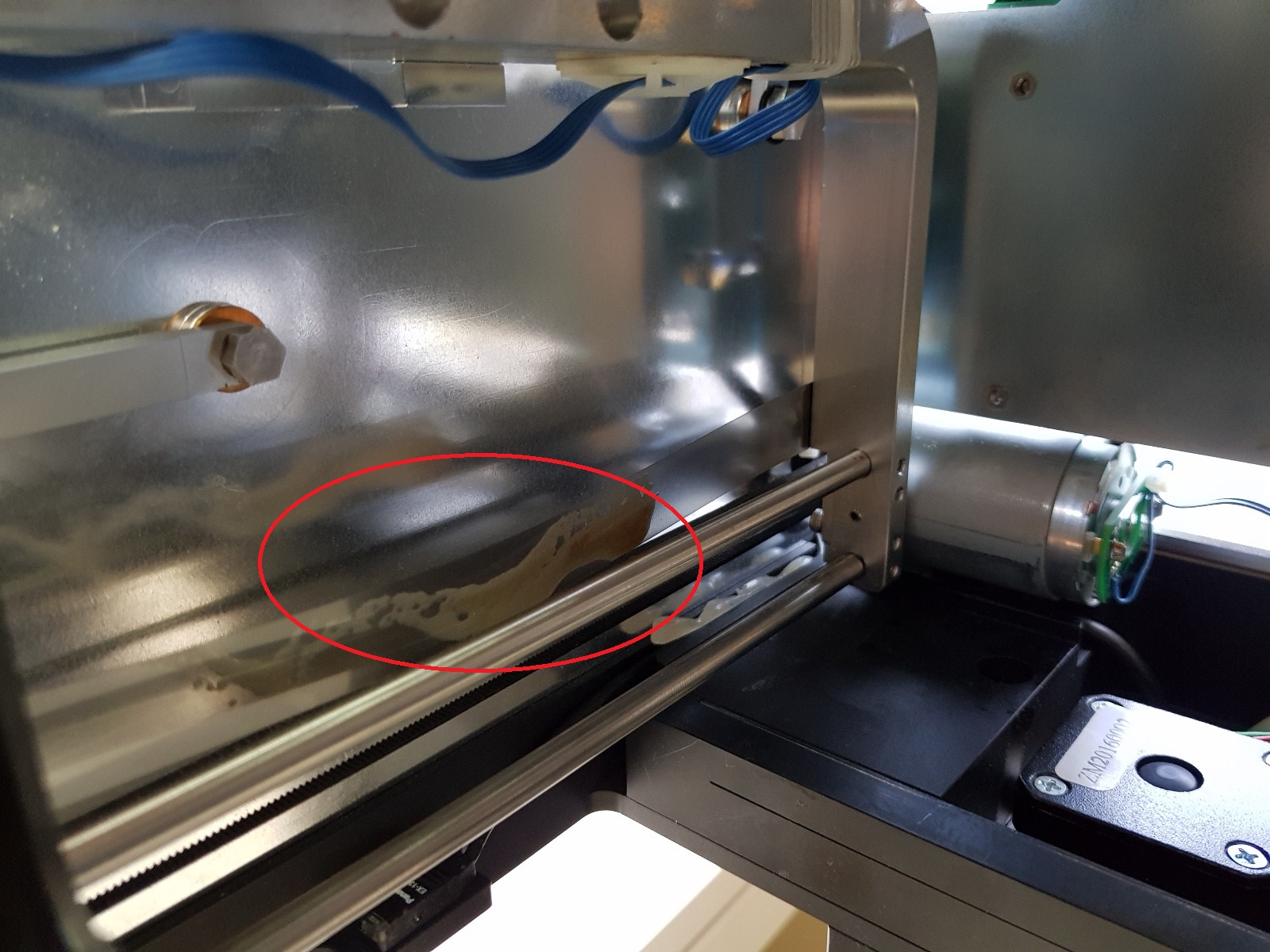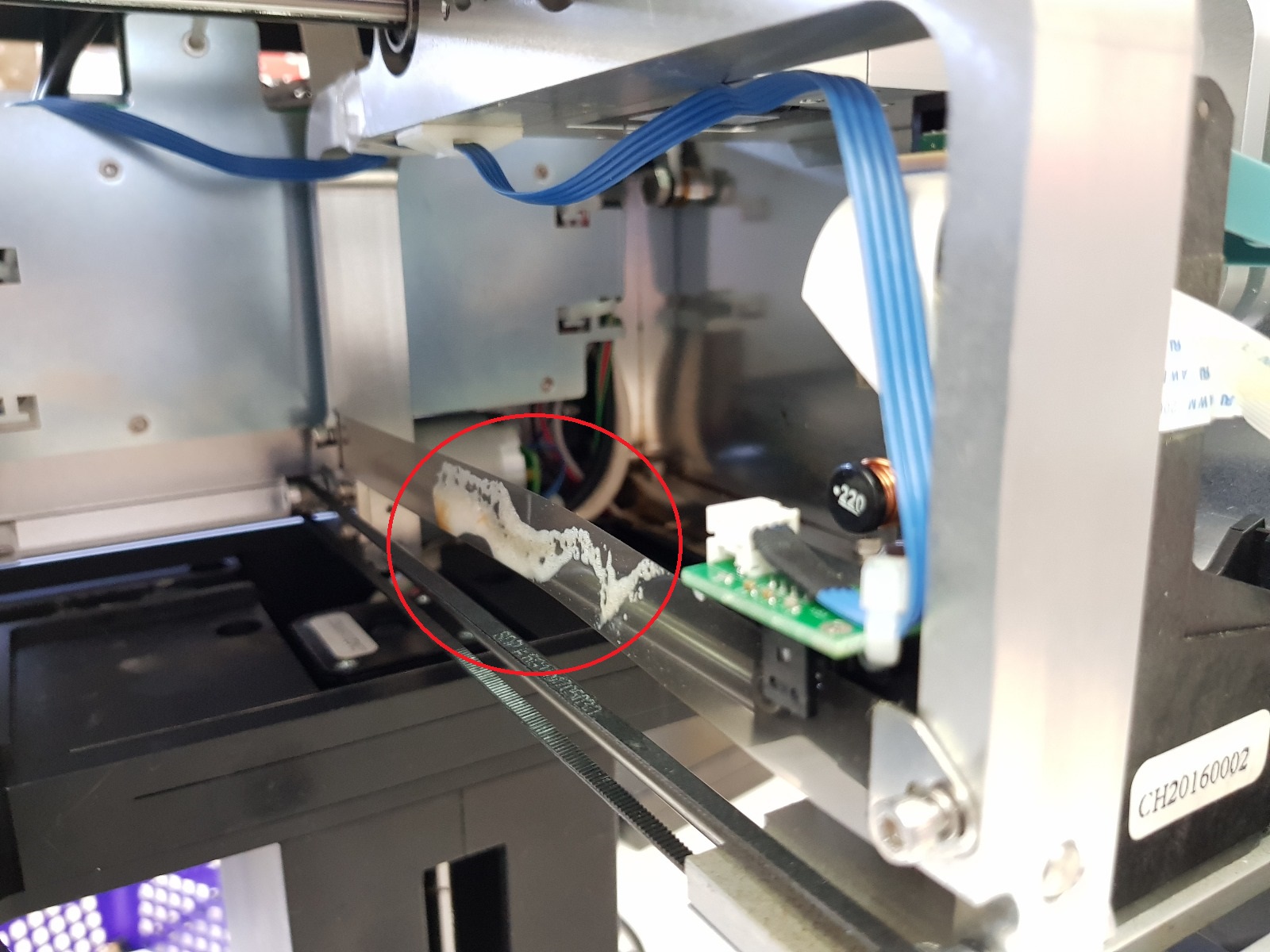 If dirty, gently clean off any stains with a damp cloth. 
2. Go to the "start" screen:
Tap the settings button(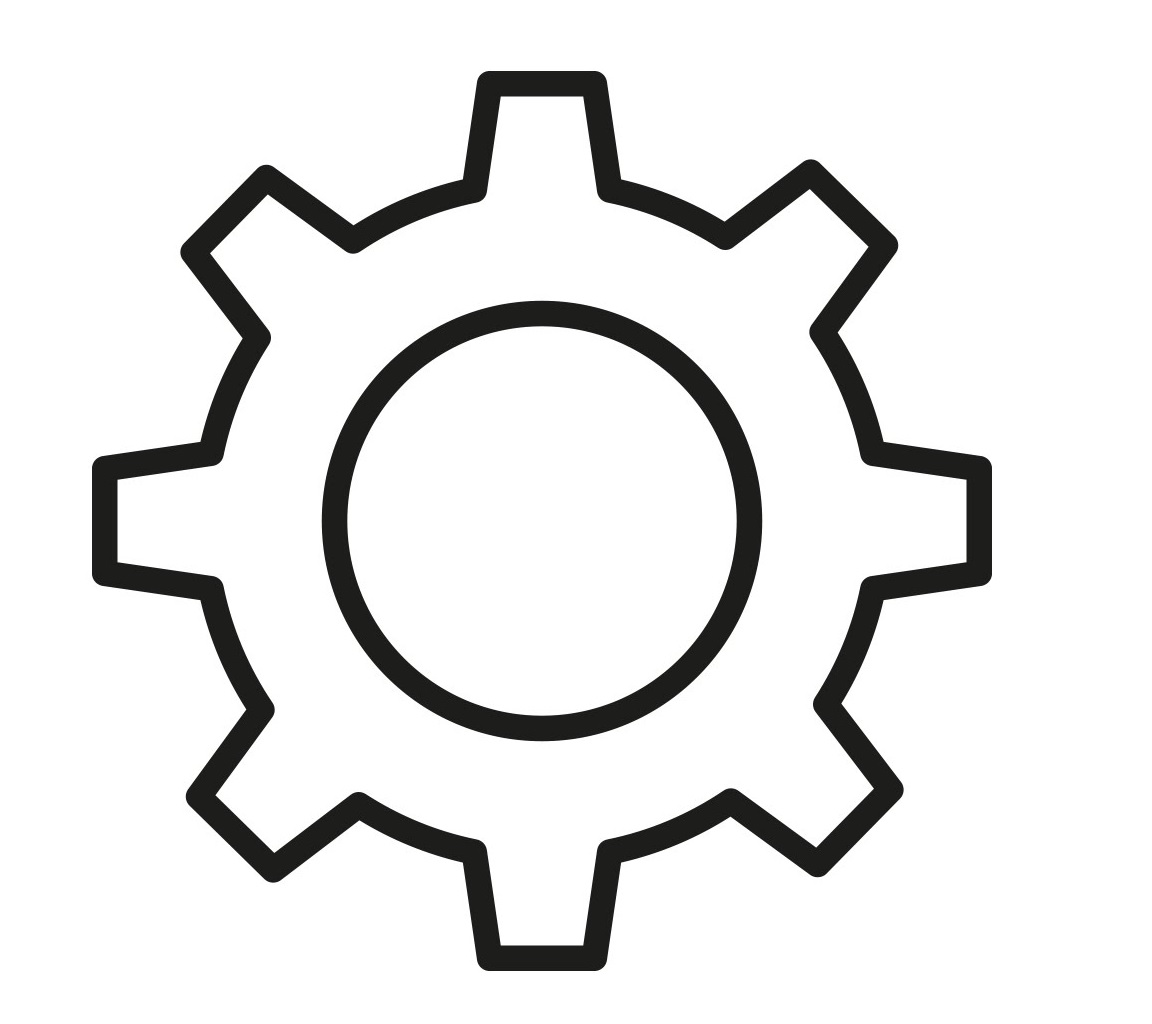 ) at the bottom of the screen, then tap "Update".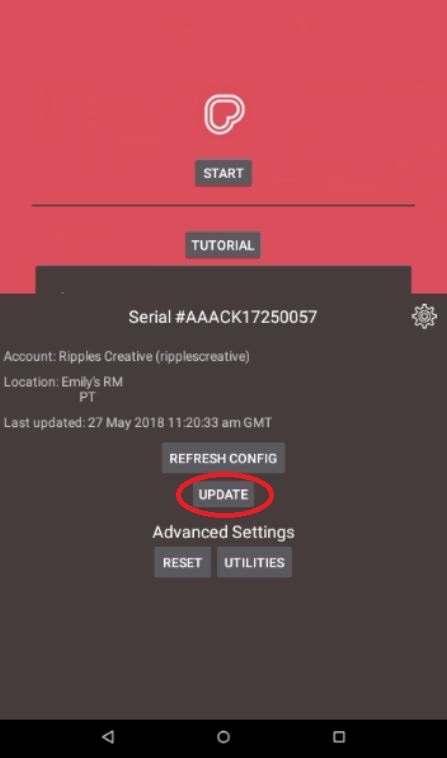 Tap "CHECK AGAIN" 3-4 times until you see the "DONE" button: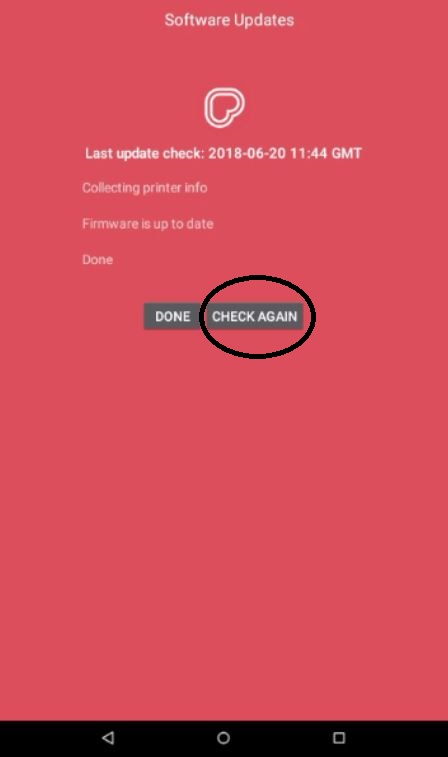 3. Turn off and back on:
Press the power button until the white light turns off.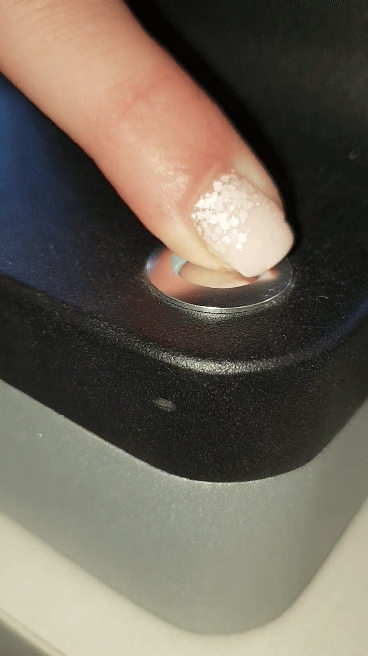 If the problem persists please contact Ripples' support- Support@Drinkripples.com or call your local support number.
Ripples Care Center Agent - Tap here.